Anomiepete's MA Fine Art Digital Web site
Day 9: Mum struggles and then departs
When I arrived at the Hospice on Monday morning it was clear that mum was in trouble. She was being sick and looked in distress so I called the doctor who administered some drugs that stopped the sickness and settled her. I spent some time just sitting with mum and holding her hand and then phoned Karen to let her know about the situation.

Some time later Steve arrived and we just sat with mum chatting. At 1.45 a nurse dropped in a letter from mum's sister and as Steve read it to her, she quietly, almost imperceptibly, stopped breathing. Once we were sure we called a nurse who confirmed our thoughts and then we left mum and sat in the visitors room while the staff sorted her out. They placed a nice posy on her pillow so when Steve came back with dad she looked pretty.
Powered by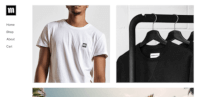 Create your own unique website with customizable templates.